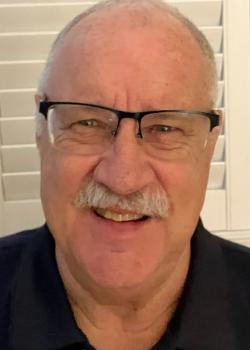 Paul was born and raised in Lancaster, where he graduated from Lancaster Catholic High School. He spent four years as a varsity wrestler on the LCHS wrestling team.
He continued his education at Shippensburg State College, where he graduated with a degree in education. This led him to a teaching position in the School District of Lancaster spending 34 years at Edward Hand Junior High School. At Hand he spent several years coaching both the wrestling and soccer teams. He also served as athletic director for a couple of years.
His leisure time was spent playing fastpitch and slowpitch softball for various Lancaster County teams. Paul also co-coached for the Lampeter-Strasburg youth and legion baseball teams from 1994 to 2004.
He has been a board member of the Lancaster County Sports Hall of Fame since 2020 and serves on the Permanent Hall of Fame Display and Criteria Task Force committees.