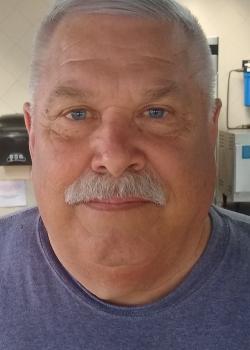 Ken was born in Lancaster, but because of his father being in the military, he and his family moved around every couple of years until he was 10, at which point they settled in Kenosha, Wisconsin, his father's hometown. At 16 he and his family relocated back to Lancaster near his mother's parents. Ken completed his high school education at Lancaster Catholic High School and after graduation entered the U.S. Army for 4 years, after which he returned to Lancaster and met his wife, Diane. They have raised 3 children together and after 15 years of marriage they moved from Lancaster to the Hempfield area.
In his own words, Ken says he has been fortunate to have an understanding wife who tolerated him coaching year-round in 3 sports as well as being involved in organizational duties with the 2 Hempfield area sports organizations. As a teen Ken was involved with St. Joseph's baseball and basketball programs in Lancaster for 3 years.
Ken retired from Armstrong World Industries after 43½ years. He began as a production worker, advanced to shift supervisor, then to department general supervisor. After that he shifted to logistics at corporate headquarters as a production planner/procurement planner until retirement.
Ken has been involved in his community in many capacities such as Hempfield Youth Association baseball and basketball (1985-2006), coaching 12U baseball (1985-1988) 16U (1989-2006), boys 5th & 6th grade travel basketball (1985-2000), which he also served on the executive board as secretary (1990-1999). He has been involved in Hempfield Association Midget Sports – football and cheerleading (1985-2008), including as A Football head coach (1989-2000), assistant coach (1985-1988), B team coach, B,C & D football teams (2001-2003). He also was equipment manager (1986-2008) and president of HAMS Board of Directors (1996-2004).
He was a volunteer boys basketball coach for Hempfield Junior High (7th, 8th grades 1986-1992, 9th grade 1999-2007), Junior Varsity (2008-2010), Varsity (2001-2013), Penn Manor Boys Basketball Varsity (2013), and head coach of Penn Manor boys 9th grade team/junior high coordinator (2014 to present).
Ken has served Lanco Midget 16U/17U Baseball League as the secretary/treasurer and coordinator for more than 30 years. He says his reward has been the opportunity to work with so many great kids in the Hempfield Area and many fine parents.
Ken has been a member of the Board of Directors for Lancaster County Sports Hall of Fame since 2019.