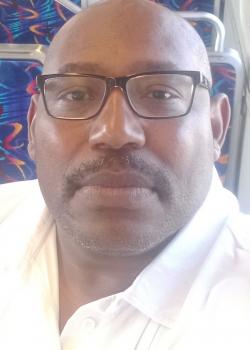 Born and raised in Lancaster, Tony Woods attended J P. McCaskey High School, where he played football for three years, basketball for three years and track for one year. At Bloomsburg University, he played football for four years and ran track for three years. He was a 1985 Kodak All-American and Associated Press Little All-American. He was a member of the 1985 Pennsylvania State Athletic Conference football champions and a PSAC champion in the 100-meter dash.
He coached at McCaskey from 1987 to 1990 and also coached at Thaddeus Stevens College and for the Sertoma Chargers. He served as a worker, coach, mentor for the Boys and Girls Club from 1987 to 2010 and has been a probation officer for more than 34 years.
He won the J. Freeland Chryst Award in 2012. He is a member of the Bloomsburg University Athletic Hall of Fame and the J.P. McCaskey Athletic Hall of Fame. He joined the board of the Lancaster County Sports Hall of Fame in July 2021.