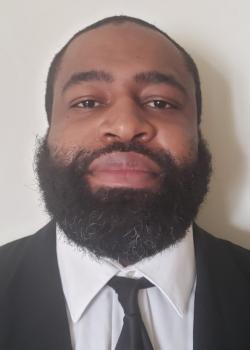 Brandon Way was born and raised in Lancaster, Pa.  He attended J.P. McCaskey High School and graduated in 2003.  Brandon has been a high school football and basketball coach and track & field coach for over 15 years. He coached at schools such as McCaskey, Penn Manor, Garden Spot, Lancaster Catholic and York High.  He has helped countless kids earn athletic scholarships.
He has also been a special education teacher for over 15 years as well. He played college football at Penn State University and Towson University. He is a proud graduate of Towson University and gained his master's degree from Wilson College. Brandon is married to his high school sweetheart, Tameeka Way and they have 2 kids -- Brandon Way Jr. and Brionne Way.
He joined the Hall of Fame board in October 2022.