Website Coordinator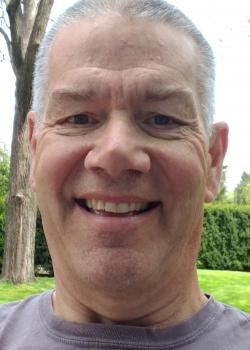 Born and raised in Shippensburg, Pa., Bill has resided in Lancaster since 1984. He graduated from Shippensburg Area Senior High School and Ohio University in Athens, Ohio. He was a copy editor for Lancaster New Era/LNP Media Group from 1984 through 2020.
Bill has been involved in the community by being a PIAA football official for 37 years and also for 3 years in Ohio. He served Lancaster Football Officials as chapter interpreter for 8 years and won the chapter's McMillen-Hurst Award twice. He officiated the Class AA state championship game in 2013 and was crew chief for the 2014 season opener in Dublin, Ireland, between Penn Manor and Cedar Cliff high schools.
He was director of New Era/LNP Baseball Tournament from 2000 to 2020. He coached Manheim Township youth baseball and softball. Bill was co-founder and first president of Lancaster County Midget Baseball League.
He has been a board member of Lancaster County Sports Hall of Fame since June 2020 and currently manages the website.