Banquet Chairman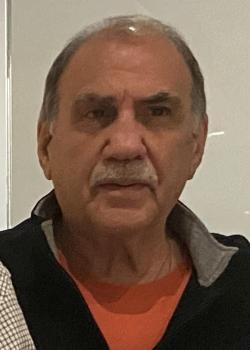 Born and raised in Lancaster, Pa., Jack graduated from Lancaster Catholic High School where he participated in basketball, football and golf teams. He was part of the boxing and basketball teams at YMCA.
Over the years Jack has been involved in his community by being a fundraiser for various charities including Elks Club, St. Mary's Church, St. Anthony's Church, St. Anne Retirement Community and the YMCA. He had received commendation from the mayor of Lancaster City for serving on the Lancaster City Lighting Committee. He served on the Police and Community Liaison Committee for City of Lancaster, Committee for Building Signage Guidelines and Community, YMCA, Lancaster City Bike Police.
Jack has been involved in community golf, bowling, basketball and baseball teams and events. Jack has held many occupational positions such as president of Opportunity Management Group, launching the distribution of Olden Water in United States, Canada and Mexico. He also developed a marketing contract with Hakeem Olajuwon -- NBA superstar and hall of famer -- for television commercials. He was a consultant for Gatenet.net in recruiting professional computer engineers. He created National Alternate Development Inc., a marketing company designed to finance companies by raising capital through their real estate holdings.
He served as vice president, sales and marketing to establish audio telecommunications to provide low-cost long-distance phone service for hospitals, hotels and universities. He was chief operating officer of J-Tap Real Estate, which includes residential and commercial properties. He has owned and operated restaurants and night clubs. He consulted for Sands Hotel, Ticketmaster, Live Nation.
First and foremost he has and still works in the family business as a hairstylist at Segro's Lancaster Hairport, the oldest continuously operating hair salon in the United States. In 1984, he developed an easy, straight-forward methodology to learn and remember how to play Blackjack.
 Jack has been a member of the Lancaster County Sports Hall of Fame board since 1999. Has served as president, co-president of Finance and is banquet chairman.