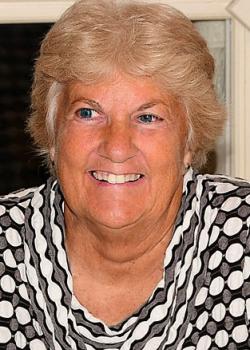 Denise was born and raised in Lancaster City. She graduated from J.P. McCaskey High School, where she was a 3-sport varsity athlete (field hockey, basketball and track and field). Denise was Senior Female Athlete of the Year in 1974 and was inducted into the McCaskey Athletic Hall of Fame in 2016. She graduated from Lock Haven State College, where she was a 2-sport athlete (field hockey and basketball).
Denise has been involved in her community as an assistant field hockey coach at Penn Manor High School (2005-2021). U10/U12/U14 manager of Field Hockey at Nook Sports. She is a board member of the McCaskey Alumni Association. Denise spent 30 years as director of Mid-Atlantic Field Hockey Camp, Lewes, Delaware. In October 2022 she managed the 065 USA women's masters field hockey team that competed and won the bronze medal in Cape Town, South Africa.
She is retired from the School District of Lancaster, where she served as a physical education teacher for 34 years at Edward Hand and J.P. McCaskey. Denise has been a member of the Board of Directors of the Lancaster County Sports Hall of Fame since 2019.