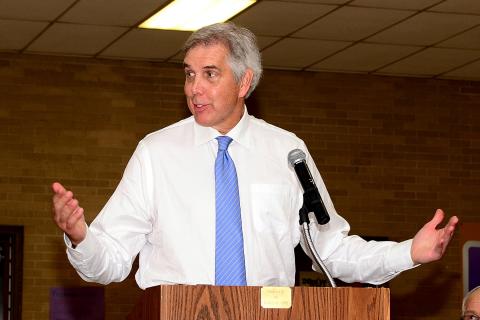 Wally Walker received the J. Freeland Chryst Award in 2014 and the George W. Kirchner Award in 1986.
In my senior year at Virginia, we finished the regular season in sixth place in the Atlantic Coast Conference, meaning we would have to beat the league's top three seeds to win the conference championship.  We had a young (I was the only senior who played) but steadily improving team, as we entered the tournament.
Our first opponent was North Carolina State, ranked 18th nationally and who we had never beaten in my four years at Virginia.  After winning fairly easily against the Wolfpack, we next faced 8th-ranked Maryland, who we had also never beaten during my UVA tenure. Our win against the Terps took us to the ACC Championship game against North Carolina, ranked No. 4 nationally and with a roster of seven future NBA players, including five first-round picks.  We completed the three-night trifecta and secured the first ever ACC Championship for Virginia in either basketball or football.
I'm proud to have been part of making UVA sports history and of being its first ever recipient of the Everett Case award as the tournament's MVP.
Wally Walker's Chryst Award bio
Wally Walker's Kirchner Award bio