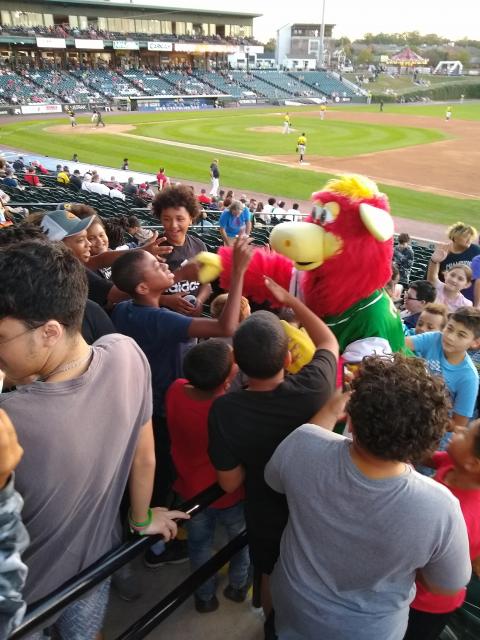 Section 5 of Clipper Magazine Stadium certainly was the most enthusiastic on this Lancaster Barnstormers game night. That's where close to 90 youngsters from the Boys & Girls Club of Lancaster were cheering on the home team. A visit from mascot Cylo generated the most excitement.
Youth Night was hosted by Lancaster County Sports Hall of Fame, which provided admission and a gift card for food or souvenirs with the help of the Barnstormers.
Hall of Fame chairman Jack Neal called the night, postponed from earlier in the season, a thorough success.
The club posted photos on its Facebook page and offered: "Thank you Lancaster County Sports Hall of Fame for sponsoring a Lancaster Barnstormers night for all 4 of our Clubhouses! The weather was perfect, and we had a blast!"
The Barnstormers won the game 5-2 on their quest for a Second Half Atlantic League division title and a playoff spot.
Aug. 31, 2023