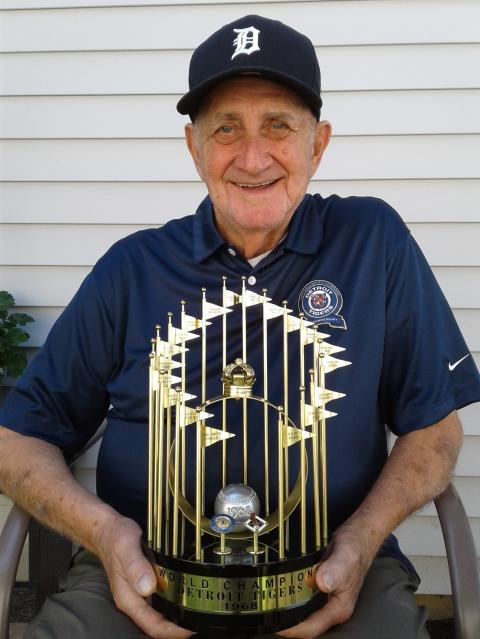 Don Wert received the J. Freeland Chryst Award in 1993 and the George W. Kirchner Award in 1978.
On Sept.17,1968, at Tiger Stadium in Detroit, the Tigers and New York Yankees played for the American League Pennant. In the bottom of the ninth inning the score was tied at 1. I was in the batter's box with 2 outs and the bases loaded.
With the count 2-2, Yankees pitcher Lindy McDaniel threw a forkball and I singled to right field. Al Kaline scored from third and we won the pennant, earning the opportunity to play the St. Louis Cardinals in the World Series. The RBI single was the highlight hit of my sports career and a great moment and memory in the history of the Detroit Tigers baseball. 
In the World Series, the St. Louis Cardinals who amassed a three games to one lead. I believe because of unity and belief in one another and the backing of the fans, our team won the last three games, taking the World Series crown in seven games.
When things looked grim no one was willing to give up. We had incredible comebacks all season long. I was very proud to be a member of our Tigers team that brought a World Series Trophy and a Championship to Detroit.