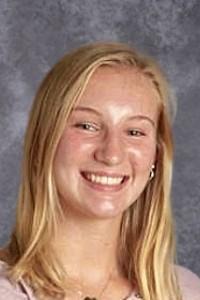 Hannah Custer is adding to her accolades on the lacrosse field.
The Cocalico senior and University of Richmond commit scored 10 goals in the Eagles' 13-9 victory over Cumberland Valley. The game came a week after Custer scored 3 goals, including the game winner 32 seconds into overtime, in a 9-8 win over Lampeter Strasburg.
"One of the best things about Hannah is how unselfish she is and how she wants to make her teammates better, said her coach, Courtney Reinhold."Hannah is both a leader on and off of the field. She is always working to make herself and her teammates better and she always gives it 100%. She is also always willing to make corrections and is very coachable. We are lucky to have an athlete and a person like Hannah on our lacrosse team."
The 10-goal game impressed Chad Landers, live sports commentator/reporter at Blue Ridge 11 Sports. He tweeted: "Cocalico's Hannah Custer was NEARLY unstoppable today against Cumberland Valley. I got my first hand look at her & the Lady Eagles... liked what I saw. Expect great things from this team."
The big game gives Custer 24 goals during the first 4 games of the season. It builds on her accomplishments during her sophomore year before her junior season was canceled because of the pandemic.
During 2019 she scored 104 goals in 23 games -- that's 4 1/2 per game -- for a team that reached the Lancaster-Lebanon League semifinals, District 3 semifinals and PIAA quarterfinals. This year's team made it to the District 3 semifinals, and Custer earned various honors including LNP/Lancaster County Sports Hall of Fame Athlete of the Year.