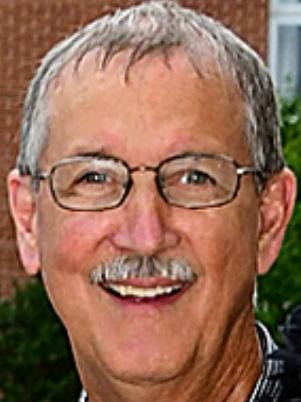 2022
Kenneth G. Stoudt Volunteer Award
Bob Diller has a lifetime hobby of photography. He particularly captures photos of local Lancaster County youth, high school and college sports, as well as athletic-related community events. He enjoys photographing the thrills of competition and voluntarily donates his photos to teams, coaches and players. His sports photography spans many decades.
Bob's photos capture action of football, wrestling, basketball, swimming, tennis, track, golf, soccer, baseball, softball and other contests at all levels. It is common to see him at Lancaster-Lebanon League games and meets, although as a 1966 McCaskey graduate, he often favors the Tornadoes and its athletes and teams. He carries his telephoto lens camera with him the way others carry their keys and wallet.
Bob voluntarily photographs local Relays for Life fundraisers, such as 24-hour walks and golf tournaments. He is the official volunteer photographer for the annual Lancaster County Office of Aging Senior Games. He takes photos of competitions all week long, posting them online daily, and then expertly compiles an audiovisual presentation for the Senior Games Celebration on Fridays.
For more than 10 years Bob has volunteered his services to the Lancaster County Sports Hall of Fame Board of Directors. At the annual banquet, besides taking candid shots throughout the evening, he takes group photos of award winners with their families and friends attending the banquet. These group photos are complimentary gifts to the inductees, making their award night an even more lasting memory. His photos are found throughout the LCSHOF website.
Bob and his wife, Sue, reside in Mount Joy. He is an Army veteran, a retired Armstrong employee and a grandparent. In high school at McCaskey, Bob lettered in soccer and tennis. Today, he is still a skilled tennis player.