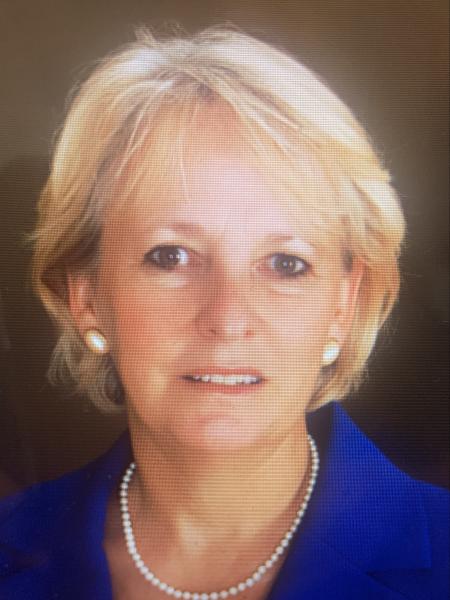 2022
George W. Kirchner Award
717 Sports Media podcast with Patricia Hofmann Meiser
A 1965 graduate of J.P. McCaskey, Patricia Hofmann Meiser is most noted as a Title IX trailblazer who enjoyed a 44-year run in collegiate athletics.
She participated in field hockey, basketball and tennis at McCaskey She continued her tennis career at West Chester University, where she graduated in 1969.
Meiser earned her master's degree in education from Penn State in 1971 and was hired as the women's junior varsity basketball coach in 1972. She became the women's varsity head coach in 1974, compiling a 92-52 overall record in six seasons. The Nittany Lions emerged as a Top 20 national program during her time there and qualified for the Association of Intercollegiate Athletics for Women post-season tournament in each of those six seasons and won 20-plus games in each of her final three seasons.
More importantly, Meiser awarded the university's first women's basketball scholarship and helped the program become a full-scholarship Title IX compliant in 1978. Also in 1978, she was a finalist for the Wade Trophy as national coach of the year and coached the gold medal-winning East team in the U.S. National Sports Festival.
Meiser entered into collegiate athletic administration as an associate athletic director and senior women's administrator at the University of Connecticut in 1983. She made a lasting impact in her 10-year stint in Storrs.
In 1986, she was the chair of the search committee that hired now Hall of Fame coach Geno Auriemma as the head women's basketball coach. Auriemma to this day still holds the position with 11 national championships and 21 Final Four appearances to the program's credit.
In 1993, Meiser left UConn to become the athletic director at the University of Hartford. When hired, she was one of only 12 females in charge of an NCAA Division 1 athletic department. When she retired from Hartford in 2014, she was one of 30.
In 1999, Meiser made another power hire when she lured former WNBA player and UConn great Jennifer Rizzotti to head Hartford's women's basketball program. Under Rizzotti, the Hawks made 6 NCAA Tournament appearances. In 2006, Hartford knocked off sixth-seeded Temple in the first round to advance to the round of 32 for the first time in program history.
Meiser was inducted into the National Association of College Director of Athletics Hall of Fame in 2016. In 2014 at the conclusion of her career at Hartford, Meiser had received the NACDA Gary Cunningham Lifetime Achievement Award, the highest honor for men or women in college athletic administration for her work.
In April 2014, Meiser was inducted into the Connecticut Women's Basketball Hall of Fame. In 2015 she was inducted into the New England Basketball Hall of Fame.   
Currently, she runs Meiser Sports Consulting LLC, which focuses on intercollegiate sport on campuses, intercollegiate career development and campus/community engagement. She serves 100-plus clients.